Product Description
Horse Bandage Rack
Horse bandage rack by Burlingham Sports has enough room to store a full set of bandages. Pillow wraps or no-bow wraps will fit on the left side (typically 4 will fit, up to 18″ height). A full set of standing bandages (set of 4) will fit on the right. There is also a spot on the right for a few crops to be stored.
Fits (at least) 4 pillow wraps or no-bow wraps
Easily fit at least 4 standing bandages
Easy to hang on barn door or wall. Will also stand on its own!
Made in California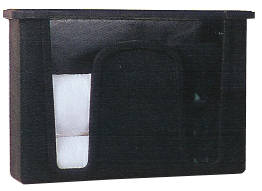 Burlingham Sports Bandage Rack Dimensions
This bandage rack is made of high density polyurethane (plastic) and weighs in at 8lbs.
Height: 18 3/4 inches (47.625cm)
Width: 27 inches (68.58cm)
Depth: 7 inches (17.78cm)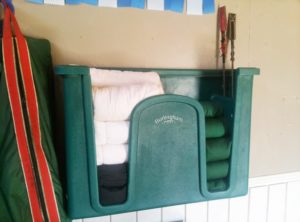 Made in California