Mobile Tack Store Locations
Providing High Quality Eventing Equipment Via Online & At Events With Our Mobile Tack Store
Four Star Eventing Gear has a mobile tack store that provides high quality eventing equipment to Southern California based 3-Day Events, Horse Trials, Combined Training shows and select Dressage Shows. We also maintain this awesome website you're visiting.
If you would like for our road show to setup at your event, let us know! We provide some great prizes!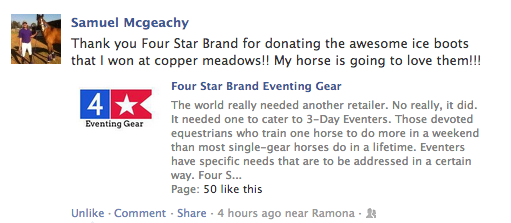 We are a bootstrapped business but set up a nice little mobile tack  store with the resources we have. Every show we invest a little bit more into our mobile presence. One day when we grow up, we'll have a surplus CH-46 converted into a truly mobile tack shop. Until then, it's hard work and a lot of dusting.